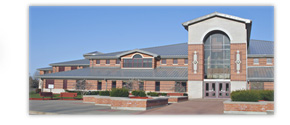 Since its inception in 1998, Jeanette C. Justus Associates has played an integral role in planning of school facilities to serve new residential development. We are a small firm with an expertise proven to be invaluable to clients, who want to plan efficient schools in new residential communities, determine the impacts of new development, maximize state New Construction funding, resolve community issues related to overcrowded schools or the perception of overcrowded schools, and use public financing for constructing new schools.

Jeanette C. Justus Associates consists of professionals who clearly understand the nature of fast changing business world and are there for our clients to support and resolve their school facility planning needs.

Our Company assists developers and school districts plan new school facilities, negotiate mitigation agreements, create comprehensive school facilities programs and prepare school sections of environmental documents for new communities and facilitate district boundary adjustments.

We are in a particularly strong position to assist school districts who are negotiating with developers and want fair and reasonable school plans and agreements to serve new development.